Posted by Art In Motion LLC on 24th Feb 2016
All Harley motorcycle engines make a lot of noise. Loud pipes save lives. But some noises need to be paid attention to when you hear them. Noises in the cam on a Harley EVO motor sounds like a gear drive on a small block chevy. On a Twin Cam the noise sounds like grinding. On a Twin Cam the problem generally happens between 25,000 and 35,000 miles (1999 – 2006 model).
This is an example of how a failed CAM bearing can end up destroying an engine if it is not repaired quickly. This causes you to need an expensive new engine instead of a repair.
What Killed the Engine
In this photo from an Evo motor, you can see that the CAM bearing failed. The bottom half of this bearing is missing. Notice also the place where the CAM ran into the aluminum and destroyed it.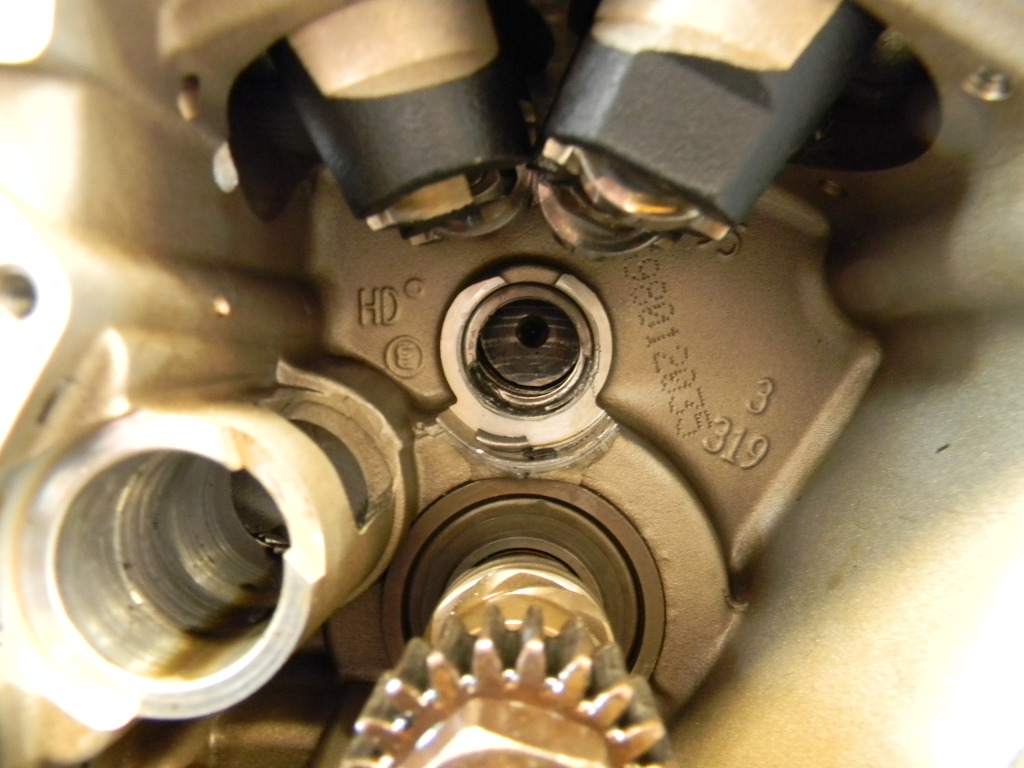 This chain reaction caused the cam to run out of its correct place, and this created massive heat. The heat then melted the breather. This caused oil to go into the crank case and not be scavenged. Now, the crank had to to run in oil (which it is not supposed to do) causing the engine to feel like it was bogging down. Finally, it melted the ignition hall sensor which finally made the engine stop running. That's when the bike came into our shop.
Harley Cam Bearing Damage – the Meltdown
Here is one of the melted parts in the engine. If you think you're hearing a noise in your Harley engine – don't keep riding.